Our rating: 2.5
In this week's episode the Six Pack Team popped the tops on a pack of Arrogant Bastard Ale by Arrogant Brewing Company in Escondido, California. The spread on this beer is pretty wide considering where we tend to fall, but I guess that's to be expected considering the packaging (as see in the pic below) includes a diatribe about how everyone is going to hate this beer because everyone is stupid. I get it. You're trying to personify the name of both this beer and the company. However, to be able to pull something like that off, you need to be offering up a higher quality beer to begin with. Otherwise you just seem like you're overcompensating for your inability to produce a product of quality.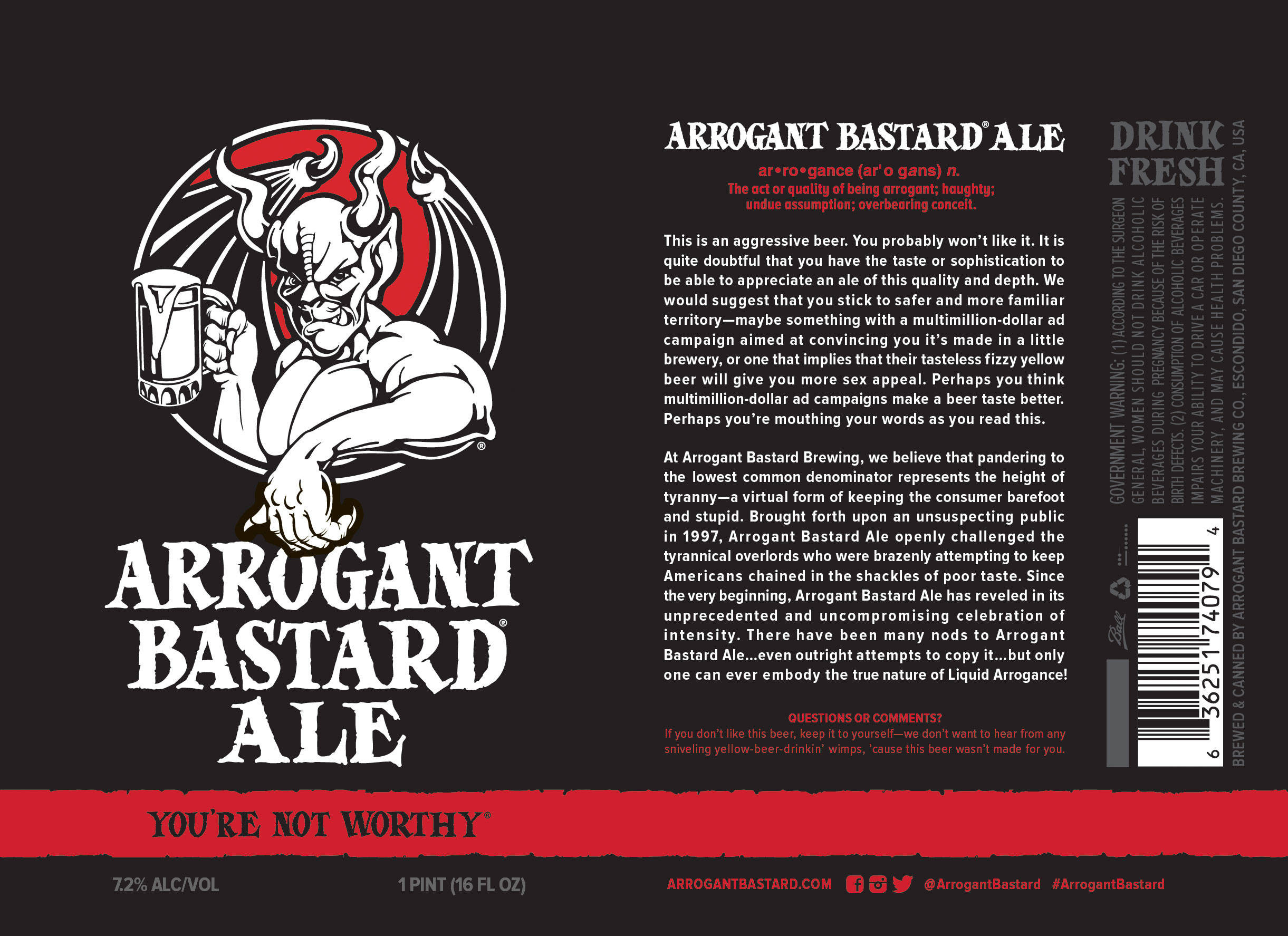 How does it measure up to the FDL metrics?
Fuck: No. If you're not leaving a bitter taste in your potential amor's mouth, this will and they're not going to thinking happy thoughts about you.
Date: Reserve this for a hookup. Not sure why John placed it here because it's been a minute since we recorded this show, but I'm guessing because this beer isn't going to make them want to stick around longer than that (of course, if it's not getting you laid in the first place, this might be a problem).
Lawnmower: According to Mike this is 100% not a lawnmower beer and would be better around the campfire in the dead of winter.
Anastasia
John
Mike
Average
Tried this beer?
Give us your rating below!