Our rating: 3.3
In this week's episode, the Six Pack Team pairs our episode on subliminal messaging with Liquid Truth Serum IPA by Dogfish Head Brewing Company in Milton, Delaware. This IPA was fantastic. As was mentioned more than once in our review, this brew is cram packed with hops without losing the complexity of everything else going on in the beer. Unlike what seemed to be the result of the IPA fad, this beer didn't just cram a bunch of hops into their crappiest recipe. Dogfish Head seems to have taken a more artful approach by paying due attention to the other aspects of the brew making for a well-crafted base beer that just happens to be considerably hoppier than one would expect after the American IPA explosion. It's clear several different types of hops were used instead a dump truck full of one strain which resulted in a delightful IPA with a near orchestra of complementary flavors.
After all that, I'm wondering why the hell this brew only got a 3.3…maybe we'd been drinking…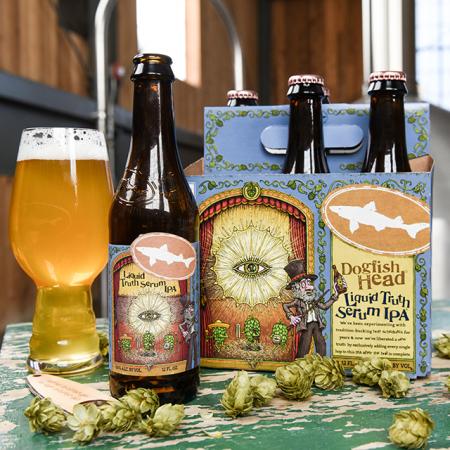 Anastasia
John
Mike
Average
Tried this beer?
Give us your rating below!